GILEAD
Generating awareness and motivating change in social norms with
powerful storytelling and influencer marketing
Background
Approximately 2.2M people in the U.S. are chronically infected with hepatitis B (hep B), the world's most common liver infection and leading cause of liver cancer.
Asian Americans are disproportionately affected by chronic hep B--1 in 12 live with the disease; and, as many as two-thirds infected don't know they have it. Hep B is commonly transmitted at birth, often impacting many generations of the same family.
Challenge
Due to misperceptions, cultural beliefs, ignorance and fear, surrounding Hep B, many Asian Americans do not know about it, talk about it or seek testing or treatment. Stigma associated with the condition often leaves families and patients living in shame and silence.
Solution
We sought to change the norm by inspiring people to speak out about this epidemic and reduce stigma. Knowing that Asian American families are close-knit, multi-generational and extremely loyal, we wanted to create a campaign that centered around families, to inspire conversation and help lift the generational burden of hep B. Additionally, insights from research lead to our overarching strategy of using visual storytelling to reach our targets in a new and compelling way. The answer was the unbranded documentary, BE ABOUT IT. Rather than a humdrum medical piece, we produced a character-driven story centered on two fathers, capturing how hep B forever impacts their lives, and showcasing an authentic, unfiltered and heartfelt story about the daily struggles and emotional toll of hep B. To achieve a truly authentic voice and speak to the audience in a credible way, we partnered with a Chinese-American director who has a history of hep B in his family. To maximize reach and lend credibility, we enlisted the help of influential Asian American internet personalities, health organizations and media. Compelling information was provided for them to socialize with constituents. We also engaged top Asian American media outlets for increased and meaningful coverage of hep B.
Scope of Campaign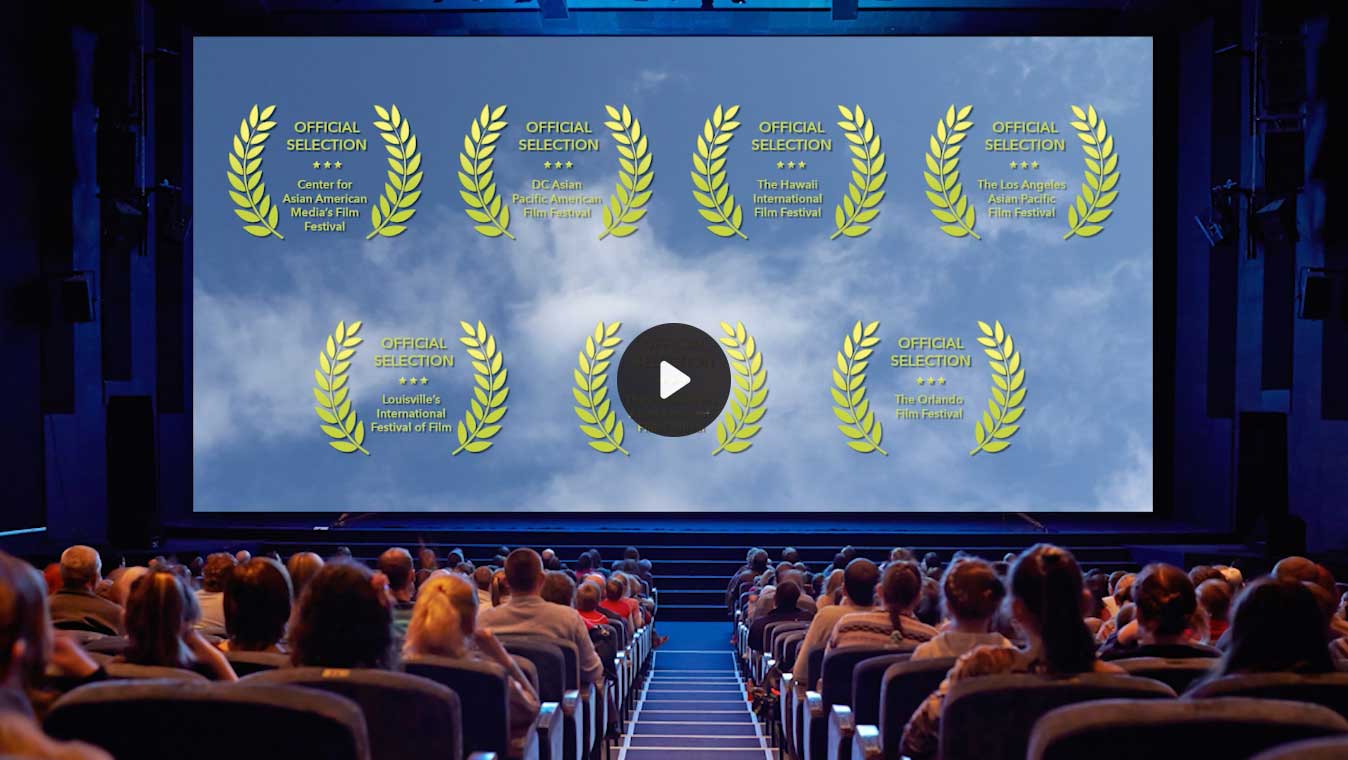 BE ABOUT IT original documentary film and Panel Discussions
at Film Festivals and Media Screening Events.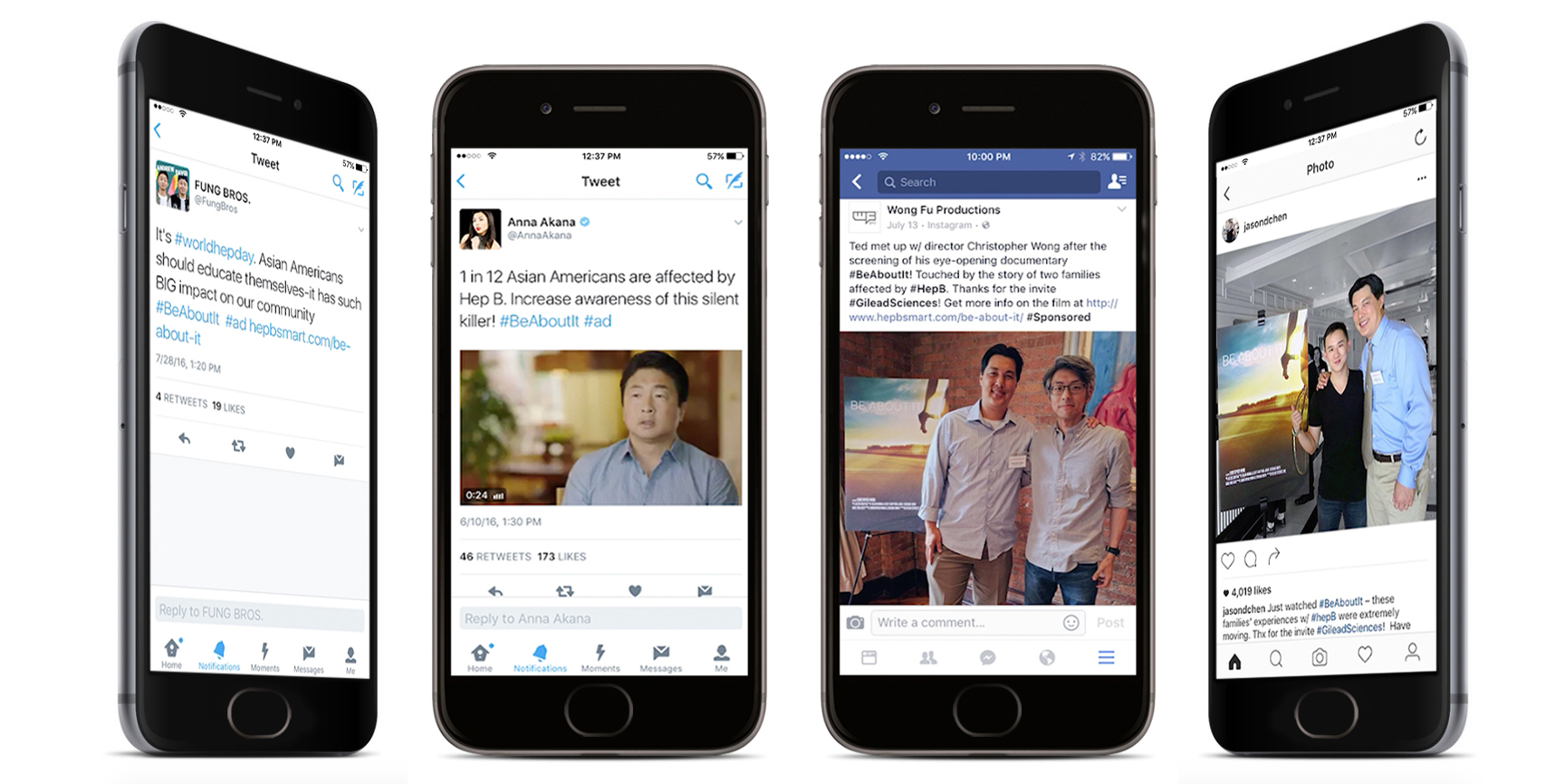 Partnered with four of the top Asian American social influencers
Shareable content: film's teaser, trailer, behind-the-scenes videos, on youtube and website hepbsmart.com (in Chinese, Korean and Vietnamese)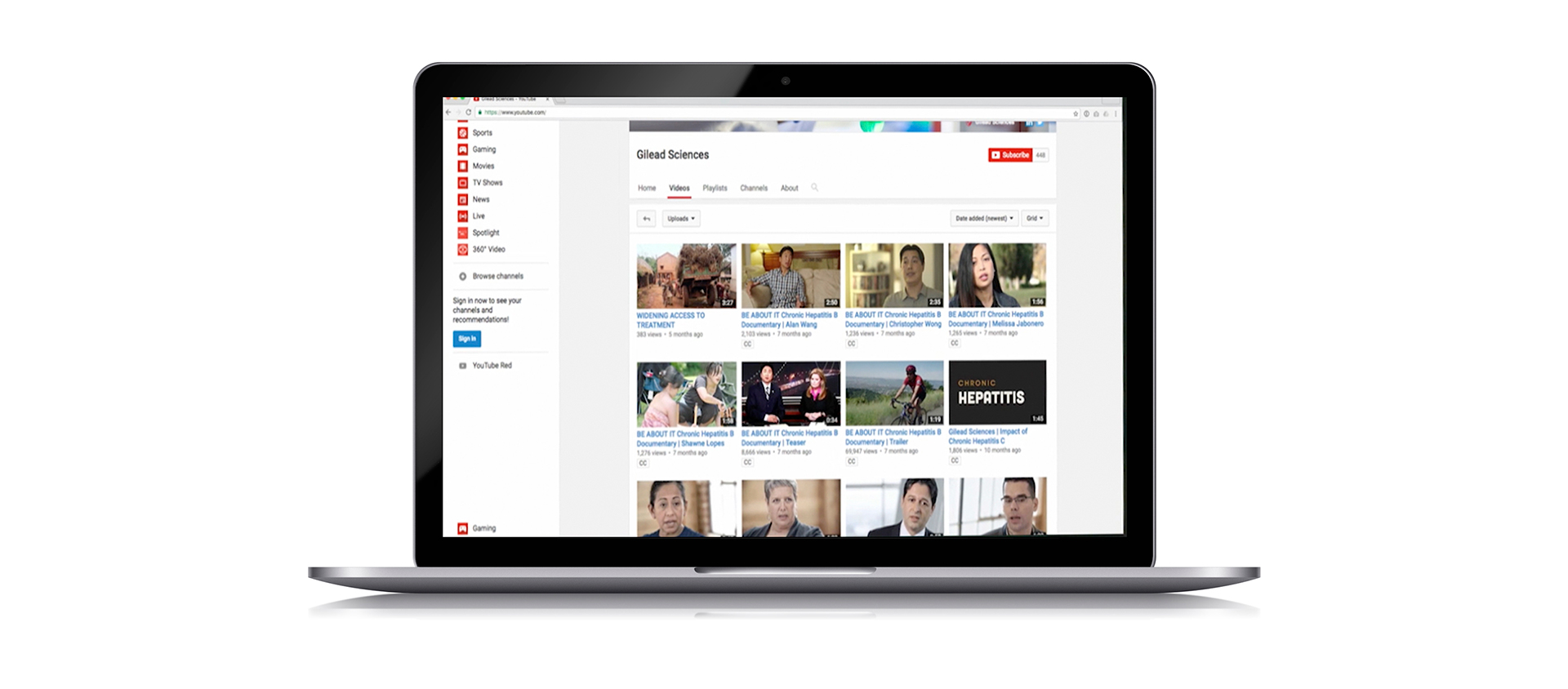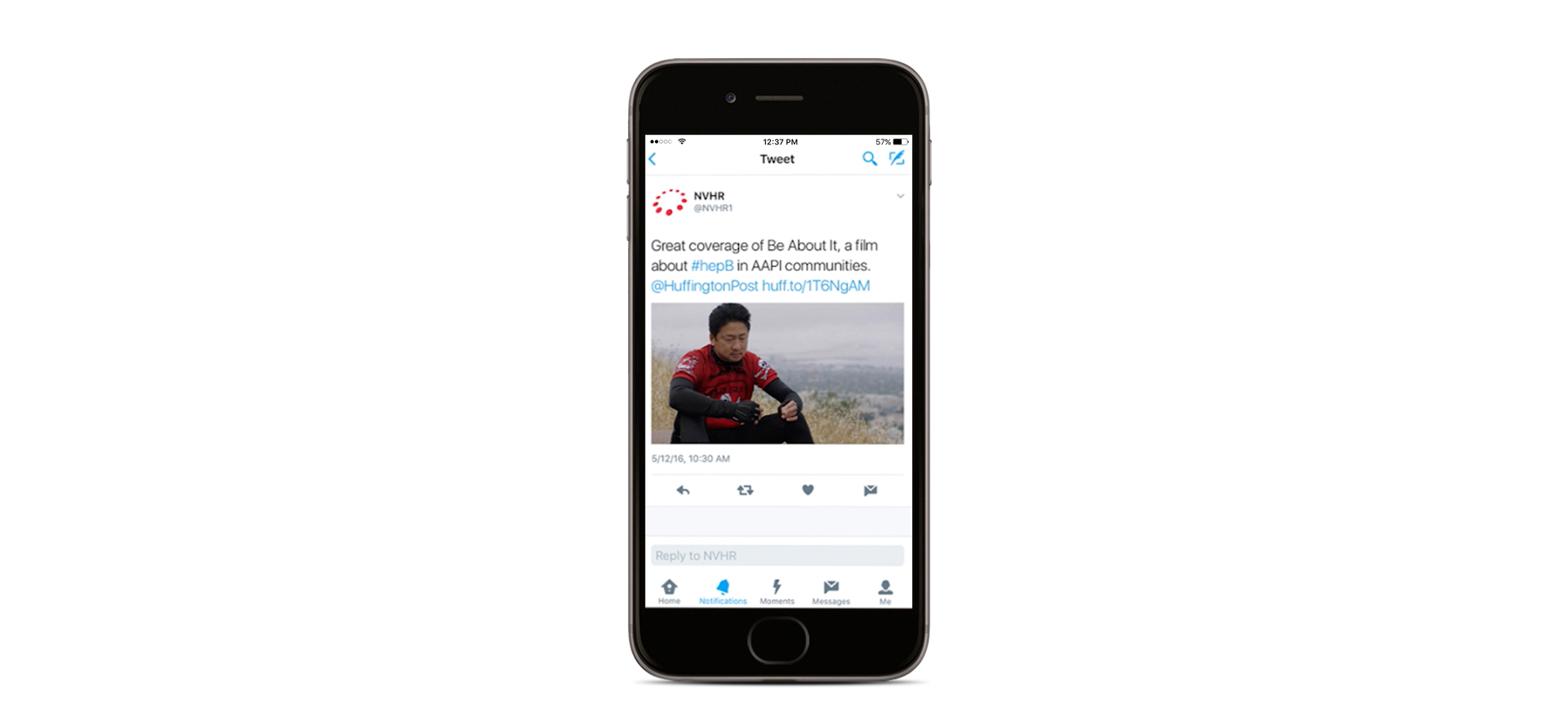 Twitter: included visual cards to dispel common myths associated with hep B, posts to promote local screenings, and live tweeting during Panel Discussions.
Results
The film screened at seven Asian American and International film festivalsin San Francisco, Washington DC, Honolulu, Los Angeles, Louisville, Orlando, and Philadelphia – garnering extremely positive feedback from audiences and stakeholders, and sparking conversations about hep B in communities and online. The BE ABOUT IT subjects and hep B experts conducted 60+ interviews, resulting in 100+ placements to date in audience-targeted outlets such as CC-TV America, World Journal and Phoenix TV. Additionally, in-depth pieces by NBC Asian America, the Bay Area News Group and an op-ed by the director on The Huffington Post Impact blog helped us reach an audience of more than
7.3 million
Favorable syndication results include:
ViralGains
78,000
Teaser and trailer
viewed over 78K times
335,000 impressions
562 social shares
Click-through rate of 11%
(8,316 clicks to hepbsmart.com),
well above the 5% average
Outbrain
4,240
Clicks to San Jose Mercury News and NBC Asian America articles
0.32%
Click-through-rate (CTR) of 0.32% (average CTR is 0.2-0.25%)
Most importantly, conversations were sparked online, driven primarily by Gilead and Social Partner content. Nearly 500 mentions of the campaign generated over 400 million impressions to date. Through these efforts we elevated awareness, generated hope and encouraged people to break the silence and "be about it."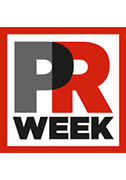 Winner of PR Week's 2017
Best in Multicultural Marketing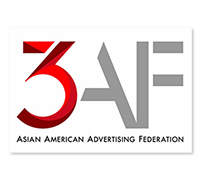 3AF 2018 PR Campaign
of the Year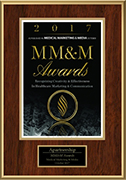 2017 Best Multicultural Campaign
MM&M Awards
The result was a campaign intimate enough to speak to each person individually and the scope to interact with a community on its terms.
– 2017 PR Week Award
Judges applauded the team's multichannel approach and the campaign's results, which included over 100 earned media placements and nearly 500 online mentions.
– 2017 MM&M Awards
Interested in learning more?